Kozue Anzai is a stylist who has been active in many areas, including numerous women's magazines, advertisements, models, talents, and artist styling. Created from a stylist's perspective, the mikomori brand spreads the message of adult resort wear that can't be found anywhere else. The brand's first shop was opened in Hawaii under the direction of Anzai, and the second shop opened in the autumn of 2017 on the B2 floor of the main building of Omotesando Hills. ​ ​​ ​​ ​​ ​
The main color used in the interior of the shop is a cute hot pink, and the atmosphere is sure to stimulate the hearts of all of the women who visit. Here, we'd like to bring you an interview with the director of mikomori, Kozue Anzai.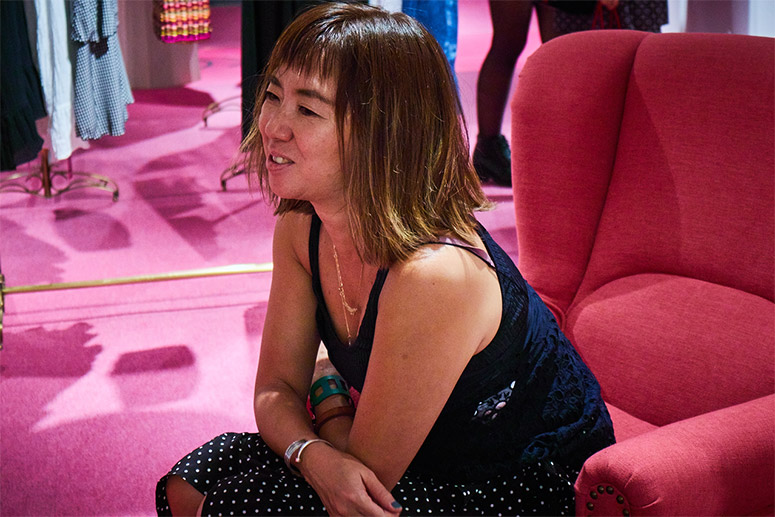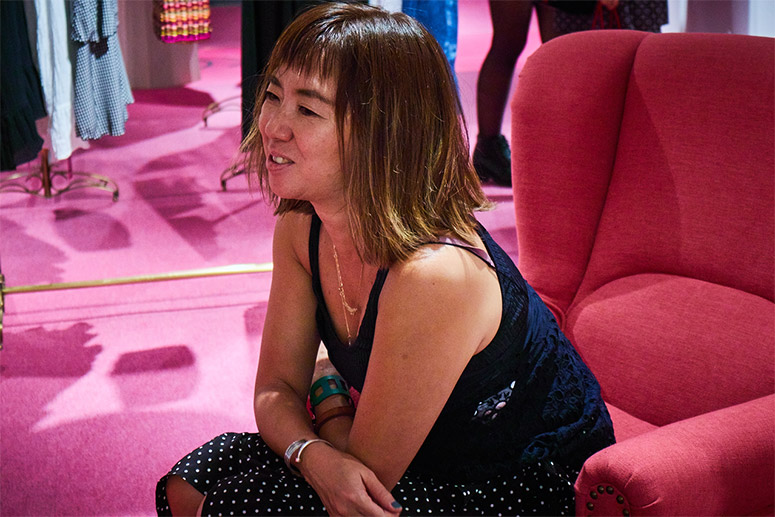 ---- Prior to opening your first store in Japan in Omotesando Hills, you made an unprecedented debut as a Japanese fashion brand by opening your very first shop overseas. Could you tell us why?
Kozue Anzai (hereafter Anzai) :​ ​Personally, I love Hawaii and go there often… but I was thinking, "it's so hard to find any one-piece swimming suits that I'd want to buy." It was that thought that started mikomori. So, I started with the thought of making a one-piece swimming suit that adults could wear, and thought that I might as well make my start in Hawaii, since I love it so much there. My ideal image for the shop was a location in a hotel, not a roadside shop. Through the good fortune of the people around there, it was decided that I could start up my shop in the Royal Hawaiian Hotel, a really desirable location. At that time, everybody I knew was pretty surprised. I thought was a very lucky beginning.
When it comes to clothes, I felt that it was really tough to find clothes in Hawaii that I would want to bring back with me and wear in Japan as well. For that reason, for the mikomori brand I was conscious of designing a line of clothes that you could wear not only at the resort, but out on the town as well. I think that's another reason why my customers from Japan have come to like the clothes I offer.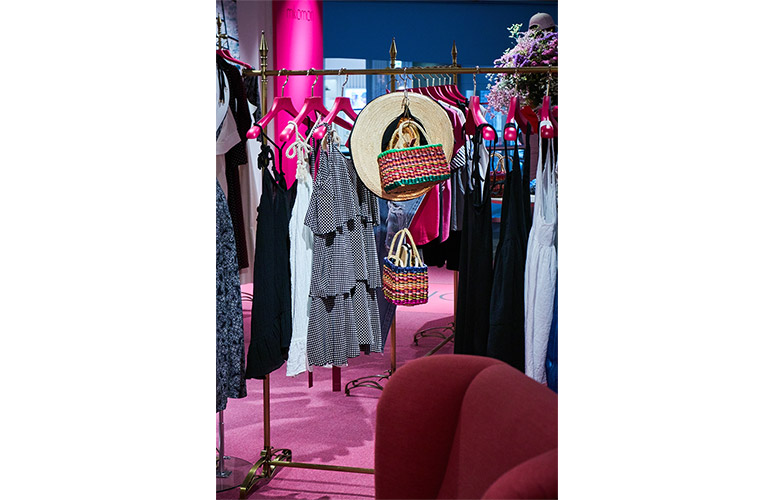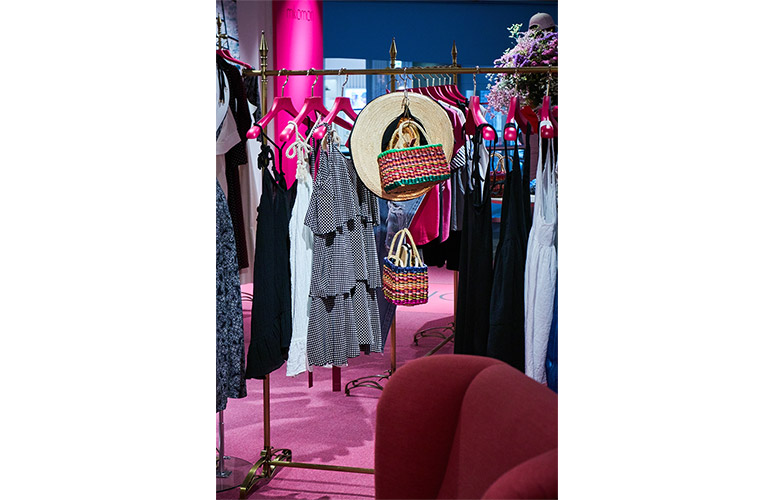 ---- Can you tell us more about your concept behind the brand name mikomori?
Anzai :​ ​The concept for this brand is "resort wear for adults that lets you enjoy your time at the resort to the utmost." I think that when you travel to a resort, it's like giving yourself a big reward. You want to relax during the time you're there, but you also want to look good. My intention is to create clothes that are enjoyable to wear that take fashionability for adults up a notch, that women who are traveling would want to take with them.
Since this is a Japanese brand, I used the name "mikomori" to give it a Japanese sound. Hawaii is a place of deep memories for me, such as when my mother and I would visit once a year before she passed away. We write "mikomori" as "ocean lullaby" (Japanese: 海子守, literally "an ocean song to protect children") using kanji characters, and from those characters, we get the meaning of "the mother who protects her children" in the name.
My mother really loved the ocean, and I loved her so much. Being able to launch mikomori's first store in this place that still carries the memories of our precious time together is a huge asset for me.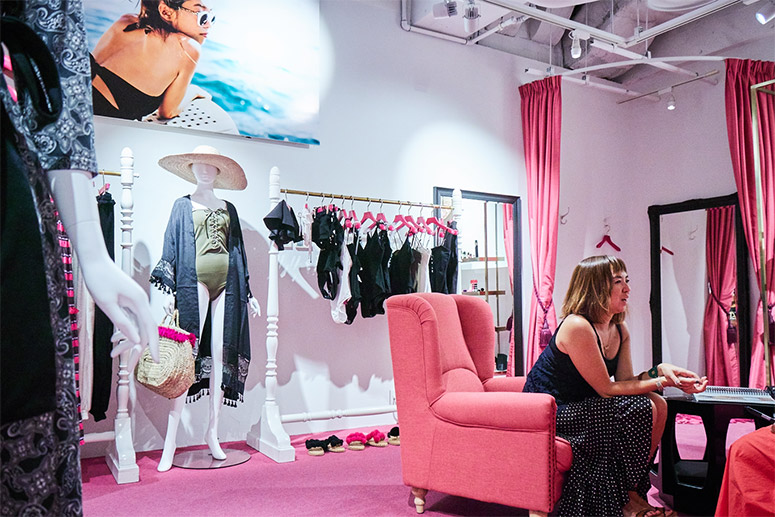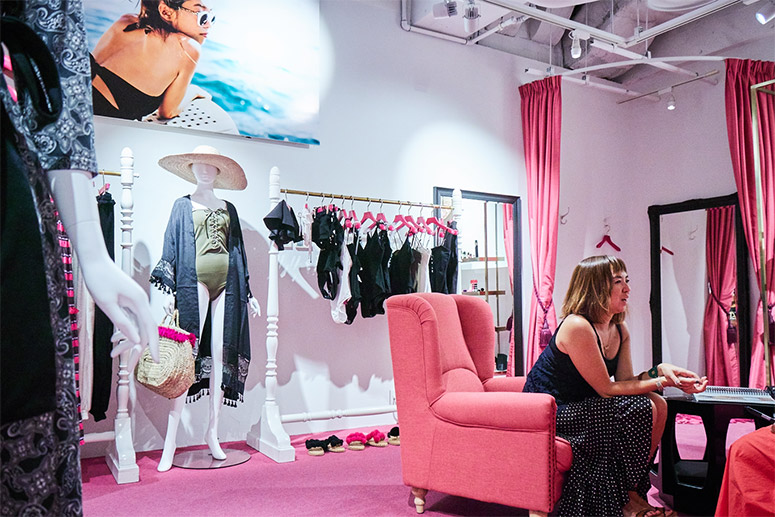 ---- What do you keep in mind when you design mikomori clothing?
Anzai :​ ​Maintaining that resort feeling, while still making the clothes relevant for going out on the town. I design the clothes with a sort of sweetness, but not too sexy. That said, one of the important things with "sweetness" is making the clothes see-through and loose in just the right places, without looking like kids' clothes. For the colors, I start out with a basic monotone to start out, but since women also like pink, I use pink as an accent.​ ​
I also use jersey cloth and other materials so that the clothes don't get wrinkled when you're traveling. Comfortable clothes are important to me.
---- What do you feel are the keys for exposing skin on the adults who wear your clothes, in a healthy and sexy way?
Anzai :​ ​There are a lot of people who have a resistance to exposing their skin. I believe that it's more healthy to go all out and expose your skin, rather than hiding it. Women look more feminine when you expose the back in a subtle way with a back line, rather than exposing the body line in the front. mikimori features many clothes at our own shops as well, on which we paid close attention to the detail on the back. I encourage everyone to try these clothes out this summer.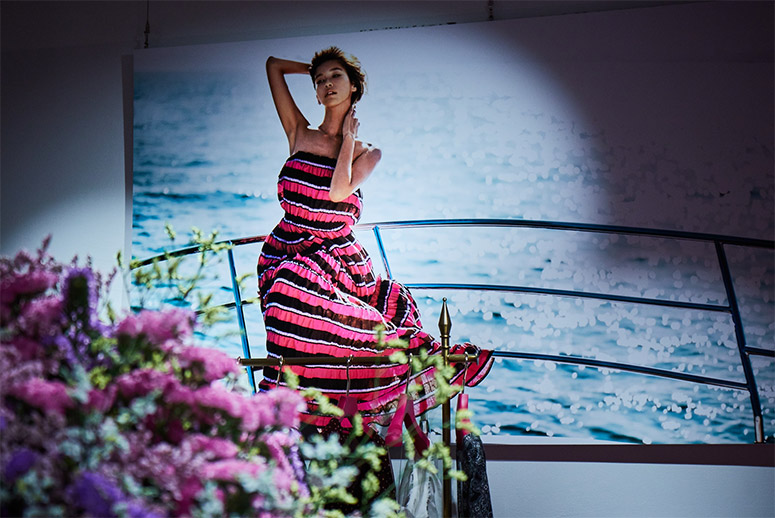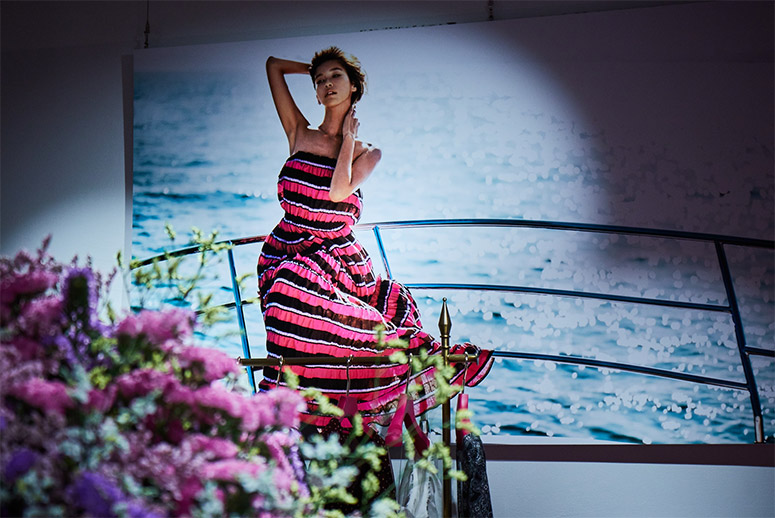 ---- Lastly, could you tell us about what you think of Omotesando, and about the appeal of the shop in Omotesando Hills?
Anzai :​ ​Omotesando has a certain sense of refined luxury that you can't find in Shibuya or Harajuku. I really want my shop to match that kind of nice atmosphere. In our Omotesando Hills shop, we have a large selection of accessories and seasonal items that are not in the Hawaii store, along with items that are easy to use even when you go out on the town. Sometimes I'm in the shop as well, so feel free to stop by and say hi!
mikomori: Director's Profile
Kozue Anzai
スタイリストとしての活動の幅、交友関係は多岐にわたり、nano・universe×HEAD×COZとした新たなコラボ企画を今春に控え、自身がディレクションを務めるアパレルブランドmikomoriも更なる拡充に向け精力的に活動中。その他、渋谷の新たなランドマーク"TRUNK(HOTEL)"ではポップアップスペースのディレクションも担当している。枠に収まらないマルチな世界観で活動の幅を広げている。