OMOTESANDO HILLS offers a concierge service. We will respond to customer consultations as a shopping advisor while traveling around the museum. As a shopping partner, please feel free to contact us.
※現在、新型コロナウイルス感染防止対策の為、サービスを休止させていただいております。ご了承の程、よろしくお願いいたします。
| | |
| --- | --- |
| Installation location | Main Building 1F information Center |
| Reception time | 11: 00 ~ 19: 00 |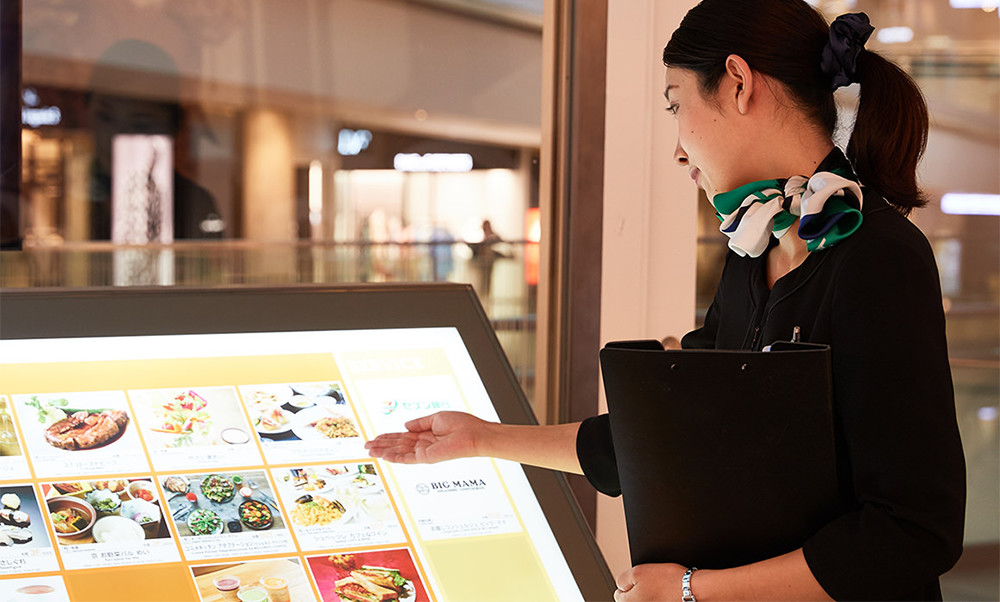 Major concierge service
● Consultation on shopping ~ From the inquiry of the looking thing to the consultation of the gift ~
"Where is the shop where you can eat popular sweets?"
"The Marriage of friends Public holidays I'm looking for a photo stand to physicians, but ..."
Please tell us your wishes such as.
Experienced concierge will find the perfect item to suit your request from the shop in the hotel.
Now, we will introduce items that cannot be found on foot, from popular products to specialty items unique to OMOTESANDO HILLS.
● Information on restaurants & cafes and reservations
OMOTESANDO HILLS has 9 restaurants and cafes that can be booked.
We will inform you of the best restaurants & cafes according to the number of people you wish, time and purpose.
[Flow of reservation]
We will ask customer's request at the concierge counter.
↓
The concierge will check the availability of restaurants and cafes in the hotel that meet your request.
↓
We will accept your reservation and give you a confirmation letter.
Please come to the restaurant directly by the time of reservation.
※

Depending on your time reservation may not be accepted.
Please note.

※

When booking by phone, please contact directly to the store.
● Heartful service
We will attend the handicapped of your body. Main Building is a spiral slope, the concierge will be able to help you move smoothly. Please contact us at the concierge counter so that we can arrange handwritten information. In addition, we have 2 multi-purpose toilets in the hotel.
[To customers visiting by wheelchair]
When coming by car
There is a wheelchair dedicated space in the parking lot.
From Tokyo metro "Omotesando station"
There is an elevator at Exit B3. Go out Exit B3, turn right, cross the Omotesando intersection and head towards Harajuku. You will find OMOTESANDO HILLS. It is a little far from A2 exit.
From Tokyo Metro "Meiji Jingumae <Harajuku Station>"
It will be a form to change the elevator (go up to the second floor once).
From JR Yamanote line "Harajuku station"
There is no elevator at Harajuku station. Between the home and the ticket gate will be an escalator guide by staff at the station.