Amazon Fashion Week TOKYO 2018 S/S is being held from Monday, October 16 to Sunday, October 22 at various locations throughout the city, including Omotesando Hills and Shibuya Hikarie. Fashion week is a festival of style in the fashion capitals of the world, held twice a year. New collections are launched at fashion shows and exhibitions, providing the trends for the next season.
'DESIGNART 2017' is held jointly with Fashion Week. It is an innovative design and art festival that brings together design, art, fashion, food, and technology from around the world to main venues all around Tokyo (such as Omotesando, Harajuku, Shibuya, Daikanyama and Roppongi), a leading global center of mixed culture.
In this edition, we interview Klein-Dytham Architecture, a pair of architects who promote 'DESIGNART 2017' and have been involved in a number of buildings that have attracted public attention.
"Enjoy design and art like walking through a town" (Astrid Klein)
​
Like walking around the city, enjoy designs and art (Astrid Klein)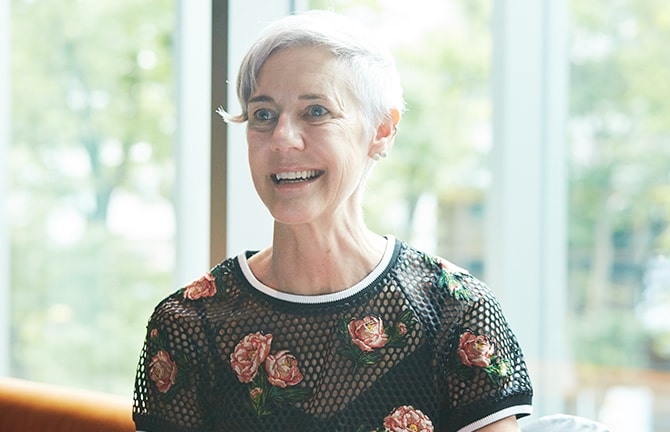 ---- What kind of event is DESIGNART?
Klein:While we regularly do design, it feels like there are fewer places to show it in Tokyo compared with overseas. Of those, I think they show design and art in a form that is scattered around towns, rather than displaying it in one space. Wouldn't it be nice to have an event where one can enjoy design and art at one's own pace, like walking through a town. There are many show windows in towns. I think it would be interesting to have them overflowing with exhibitions.
Dytham:Yes, I think a more relaxed format would be good. Milan Furniture Fair and design events in Stockholm are well known, for example, but the main venues are held in places around 30 minutes from the center of the city. But actually, the most interesting exhibitions and meetings are in the city center.
Klein:Tokyo is a city that is visited by people from all over the world. I thought it would be good to have design events while traveling around and viewing architectural and other spots throughout the town. It would be a great thing for people visiting from abroad, as well as for people living in Tokyo of course.
Dytham:Tokyo has all kinds of design, so it's a shame that there are no platforms to introduce it. I'd be glad if this event became a platform for showcasing new design, set in Tokyo.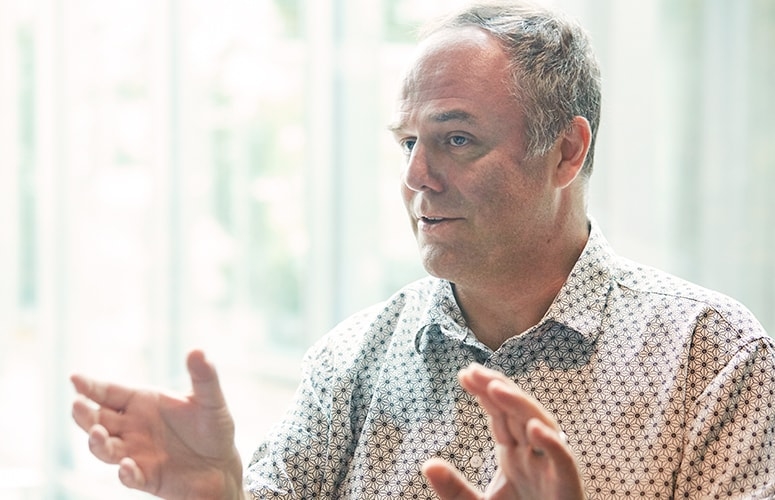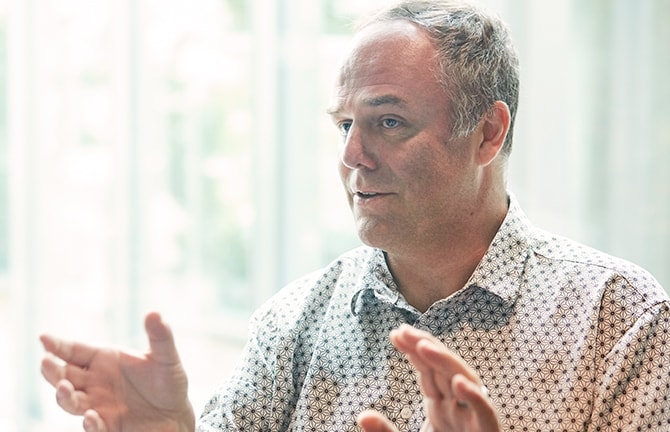 ---- You both come into contact with all kinds of people through architectural and interior projects. What is important to you while working?
Klein:I always think that it's important to meet good clients.
Dytham:​ ​I think we can produce buildings that will become new landmarks by moving forward with projects that are planned by the client and team together, rather than going ahead with things as if picking from a recipe book.
Klein:While we handle the design of commercial buildings, on a personal level I'm so busy with work it's hard to find time to go shopping. You can buy anything online nowadays. For this reason, when designing I always think about what type of establishments make people visit, about what type of places make me want to go to visit. It's important to think about architecture from the standpoint of the client- what do the people who always visit feel? Is it easy to understand and comfortable?​ ​
---- 'PechaKucha Night' is scheduled to be held at Omotesando Hills as one of the opening events of DESIGNART on Monday, October 16. Tell us about your impressions of Omotesando as a town, and Omotesando Hills.
Klein:表参道ヒルズという場所には実は縁があって、2003年に建設中の仮囲いをデザインさせていただきました。"Green Green Screen"という名前で壁面緑化を大きく取り上げたその当時では新しい試みの仮囲いでした。出来上がった表参道ヒルズは、地上3階というヒューマン・スケールの設計と、けやき並木がマッチしてとても素敵でした。
Dytham:Wherever you go in this day and age, there is an increasing number of large stores with all the same products. It feels compact and dense in a good way, with every shop selected carefully. I think it's really interesting for people from abroad, with stores arranged along a slope, a spatial structure one can't see elsewhere. I think Omotesando is a unique place for the crossover of all kinds of people and things.
<Profile> Klein Dytham Architecture
アストリッド・クラインとマーク・ダイサムによって1991年に東京に設立。建築、インテリア、公共施設といった複数の分野のデザインを手掛けるマルチリンガルオフィス。主な作品に「DAIKANYAMA T-SITE/代官山 蔦屋書店」、「GINZA PLACE」、「OPEN HOUSE Central Embassy」、「Gallery TOTO」などがある。またAmerican Retail Environment Awards、D&AD Awards、World Architecture Festival Awards等を受賞。現在、世界1000以上の都市で開催されている世界規模のプレゼンテーションイベント、「PechaKucha Night」の創始者でもある。
DESIGNART 2017 Opening Special Event
PechaKucha Night is the opening special event of DESIGNART 2017, held simultaneously with Amazon Fashion Week TOKYO 2018 S/S from Monday, October 16 to Sunday, October 22 with Omotesando Hills as one of the main venues.
PechaKucha Night was launched in Tokyo and held in over 1000 cities around the world. It involves presentations in which 20 slides are shown for 20 seconds each slide. Eight presenters from various fields around the world are scheduled to present on this occasion.
Omotesando Hills Hall 3rd Floor Space O
17:00 to 17:20 Opening Ceremony
17:30 to 19:15 PechaKucha Night
19:15 to 21:00 Session
No charge※ドリンク&フードチケット:1枚1,000円(税込)(500円×2)
No charge※ドリンク&フードチケット:1枚1,000円(税込)(500円×2)