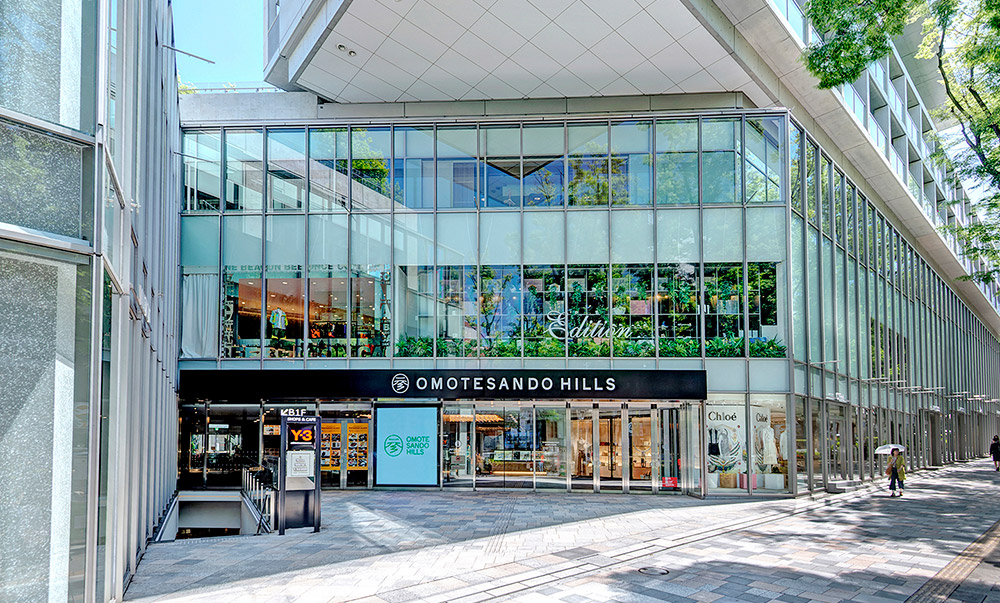 "Omotesando Hills" opened on the February 11, 2006 after the reconstruction of the Doujunkai Aoyama Apartment, which had long been a landmark in Omotesando. The complex stretches from Omotesando Metro station to Meiji Jingu and has a 250m façade occupying ¼ of the world renowned Omotesando street. The complex has 6 floors above and 6 floors below ground with a total floor area of 34,061 m², bringing together around 100 specialty stores, 38 homes and 196 parking spaces.
MEDIA SHIP - A medium to connect people to people, people to the city and the city to the world. -
Omotesando Hills is a cultural and commercial establishment of a kind which is not seen elsewhere in the world. It has become the core of Omotesando, a street, which as a center for Japanese fashion and culture, has continued to produce trends.
​ ​An open floor height space of 6 floors within the main building (from 3rd basement floor to 3rd floor), a 700m spiral slope (the second Omotesando) with almost the same gradient (about 3 degrees) as Omotesando which spirally surrounds it, a large staircase of the open floor height of the main building (3rd basement floor to 1st basement floor), and an approximately 550m² event space which connects to the large staircase have been used to create a hub for the dissemination of information. A 250m LED "Bright Up Wall" on the exterior colors Omotesando's night time cityscape.
The fusion of these creative open spaces, "uncompromising" shop fronts facing the spiral slope, businesses using "Media Ship" and creativity, as well as the sensitive people gathering in Omotesando Hills; the whole facility has become a new "medium". As an establishment with a completely new power of expression, which has not been seen before, we have held a large number of events centering on fashion and art and continue to disseminate cutting edge information.